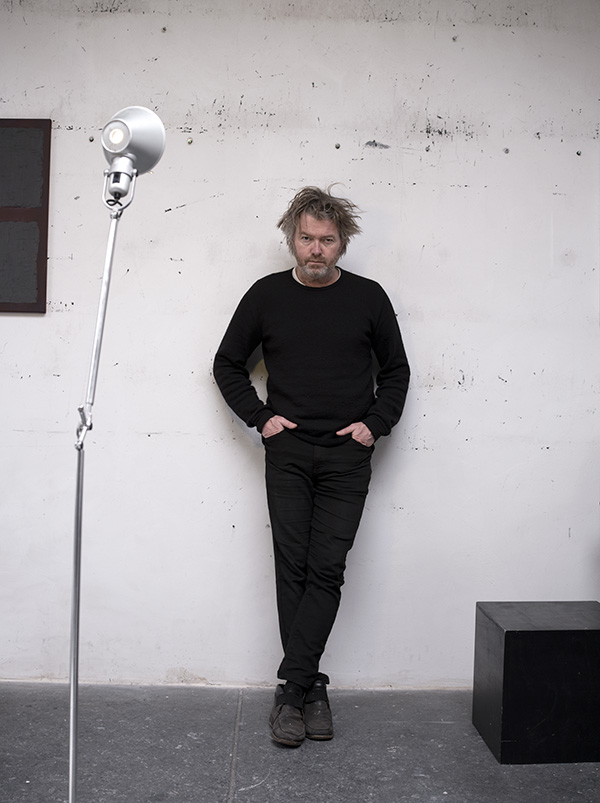 Hugo Keizer works and lives in Amsterdam, the Netherlands. He has a Masters in Physics and worked for many years as a computer programmer.
Currently he works freelance as photographer and teacher.
This website shows work made using a small torch with colorfilters in complete darkness (except for Watercolor - which was made in extreme low light). As a result the models had to sit still for approximately 30 seconds to a minute. The camera used is a 4X5" field camera. Sometimes more images are layered to get one image.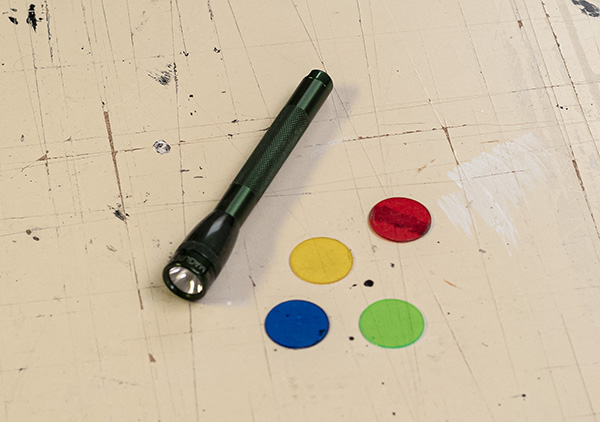 A torch with color filters.
'Frozen Flowers (or we'll be fine)' is about the hunt for perfection and a glamorous life. It resulted in a book (still available). 'I am a Watercolor, I wash off' is a famous frase from Ann Sexton when left by her lover. 'Double Frozen Two' is one of the longest series. Every image is a layering of two images with an exposure time of one minute.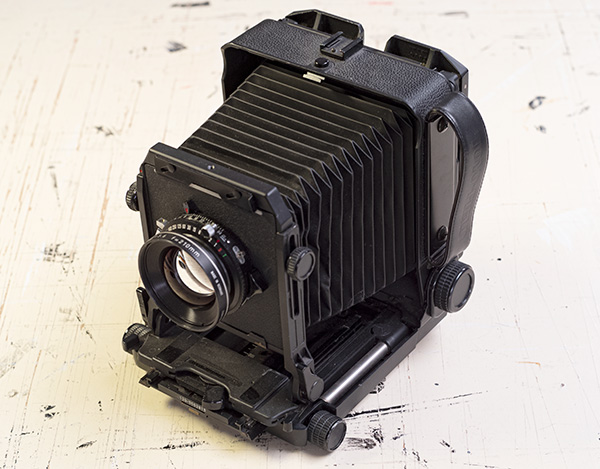 The 4X5" field camera.
Exhibitions
Mar 2005
Galerie Buuf
group exhibition

May 2009 Govert Flinckstraat 77, (City)Portraits
solo exhibition.

Oct/Nov 2010
Joot
solo exhibition

June 2011
Studio Jacob, Homes
solo exhibition.

Nov 2012
Book presentation 'Frozen Flowers or We'll be fine'

Jan/Feb 2013
Exit Art
solo exhibition

Mar/Apr 2013
Gallery One
solo exhibition

Nov 2013/Jan 2014
Joot
group exhibition

Dec 2013
Art in Red Light, Beurs van Berlage
group exhibition

June 2014
Wanrooij galleries, Raw Beauties
group exhibition

2015
Gallery Raw Beauties
solo exhibition

Nov-Jan 2016/2017
CollectionM, All's Well
solo exhibition

Nov 2016
Gallery Josilda de Conceicao
group exhibition

Feb 2017
Gallery Josilda de Conceicao
group exhibition

Aug 2017
Beeldend Gesproken, GRIEF
solo exhibition

Feb/March 2020
Art Singel 100
solo exhibition

Sept/Oct 2021
Carrer de n'Arai
Centre Civic Pati Limona, Barcelona Spain
collaboration with Igor Binsbergen

Nov/Dec 2021
De Kring, Closer
solo exhibition

Oct/Nov 2022
Art Singel 100
solo exhibition